Stories
The year 2017 will focus on interventions for young persons with disabilities. 2017 like all previous years will focus on particular interventions based on scales of identified needs and lessons learnt from the past year. What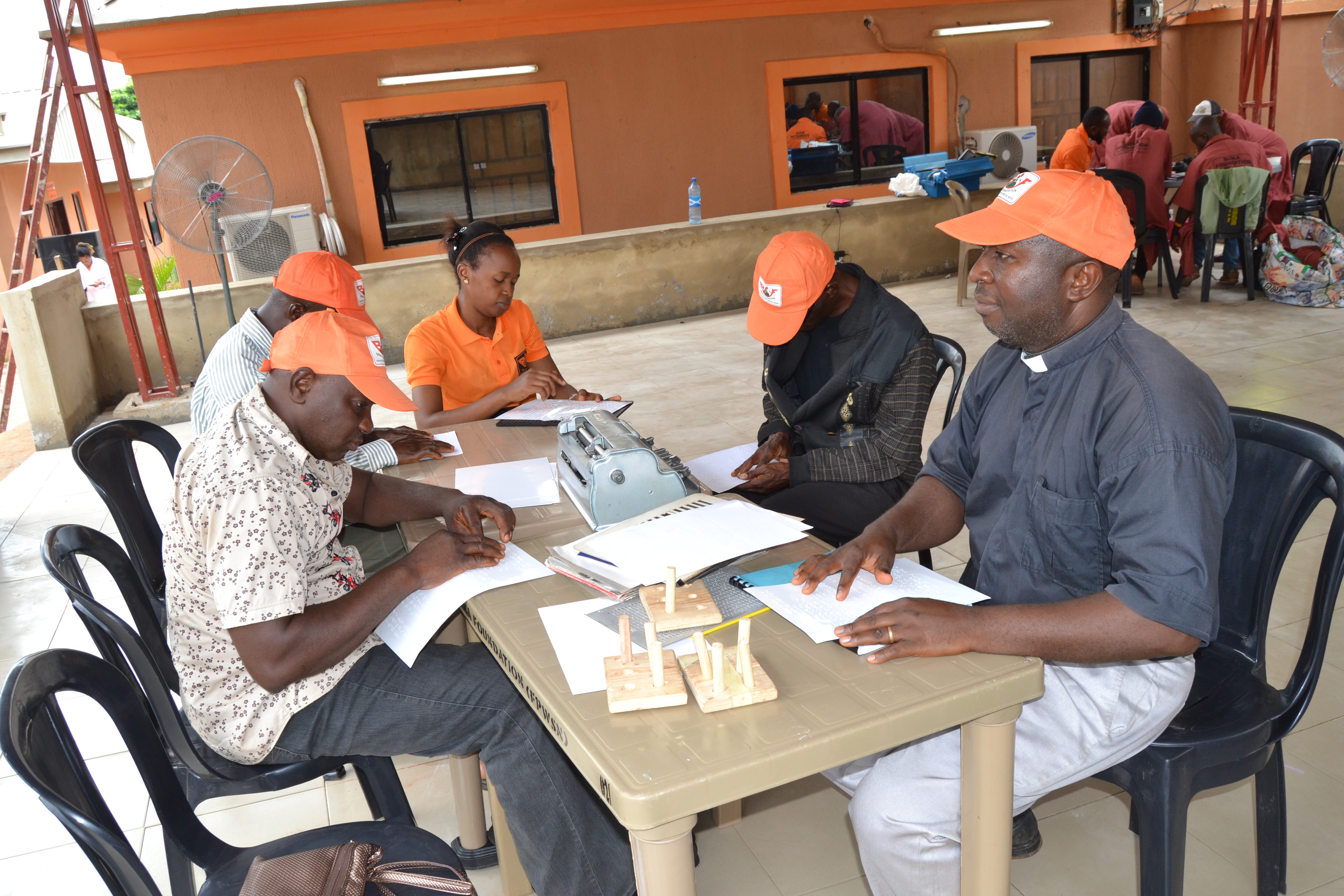 this implies is that care for young persons with disabilities will be prioritized and does not suggest that other beneficiaries will receive less care than they deserve.
Bina Foundation shares the sentiments of the 2007 United Nations Convention on the Rights of Persons with Disabilities that Children with "long-term physical, mental, intellectual or sensory impairments" should enjoy the same human rights and freedoms as other children. To achieve this, Bina foundation further expands and adapts its interventions to meet the needs of all young persons with disabilities.
The number of young persons with disabilities is growing every year. A study by Smith (2011) that explored the prevalence of disabilities in Nigerian populations reported that 33% of disabled persons were under the age of 21. More so, the Ministry of Gender Affair (2013) reported that 59.5% of a sample of people living with disability were under the age of 25. These statistics indicate a high prevalence of disabilities among young people. Though the statistics may no longer be accurate but are still relevant as they demonstrate that the need for appropriate interventions are enormous. Most young people with disabilities become adults before receiving any meaningful assistance. Therefore the need for early interventions on how to cope with daily living and survive are important and need not be overemphasized.
There are many cases where permanent disability is preventable if early warning signs are discovered. Bina Foundation is willing to explore this possibility to intervene in lives of young people with disabilities. Where prevention is no longer possible, efforts will be channeled to managing disability in a bid to avert its life-disrupting potentials and allow them to attain their goals and aspirations. Young people they say, are tomorrow's leaders and Bina Foundation is committed to facilitating development of children and other young people irrespective of a disability status.
The past year focused on 'Blindness'. Interventions executed by Bina foundation were very successful in providing free consultations in communities and places of social and religious gatherings, eye screening, medications, visual aids and surgeries to thousands of Nigerians.
Bina Foundation for people with special needs is one big family bound by pure love, and each individual member exudes such positive vibe that in my opinion, perfectly depicts the true essence of Valentine's day. I didn't expect less from the moment I caught a first glimpse of the organization's modern facilities. "They ought to be different", I said to self.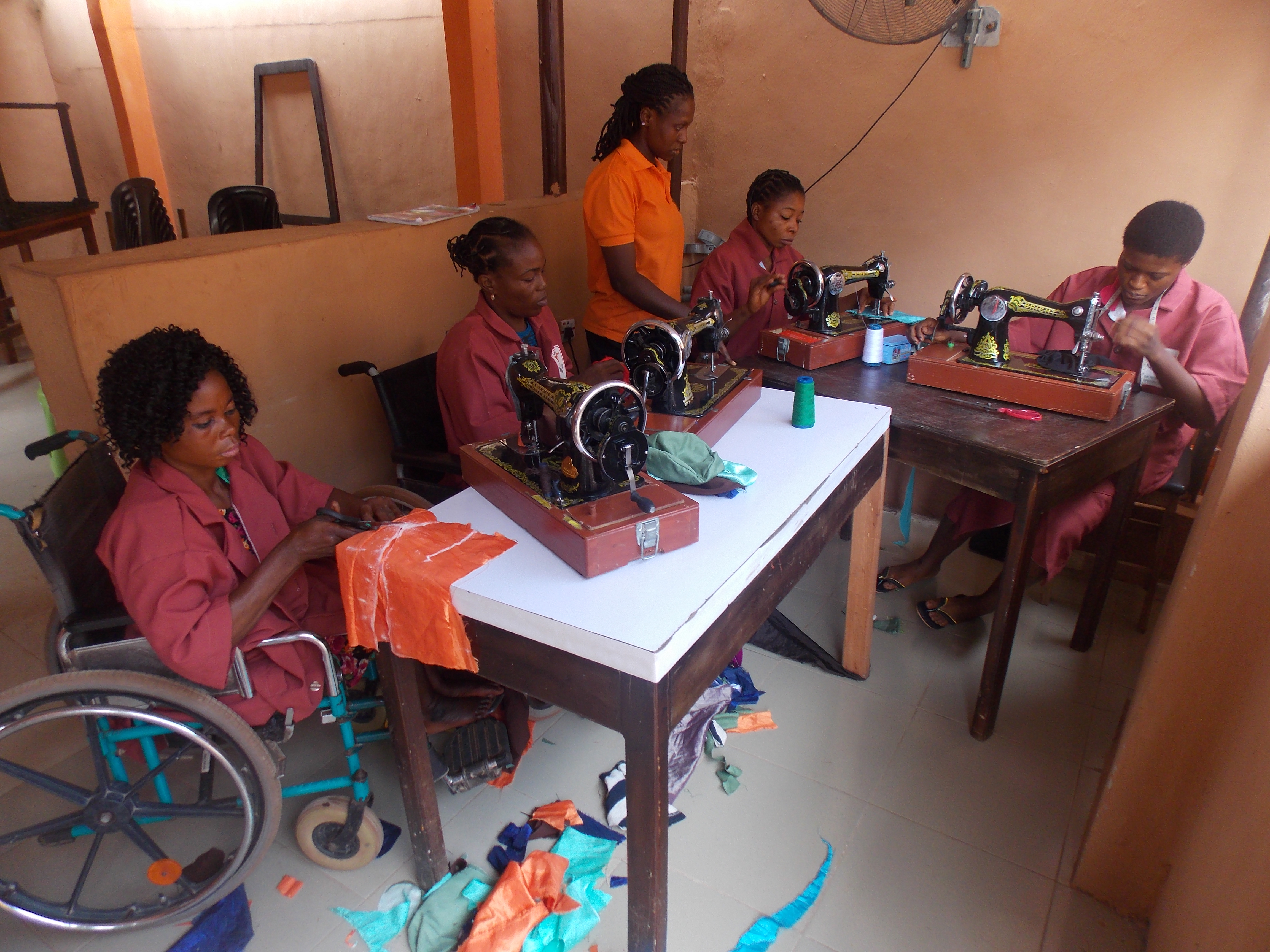 The foundation houses multipurpose departments, adequately equipped with accessible infrastructures and each providing education and unique vocation for the disabled. The general atmosphere is specklessly clean.
Tuesday's training on 14th February is Valentine's day special. The complex is a beehive of activity engrossed faces buried in various tasks as hands attempt to manoeuvre through the intricacies of it all. In the beading unit, a blind trainee guides fellow trainee (deaf and mute) still struggling with knotting. Others work with colourful beads, lining them in specific patterns to form beautiful bracelets, necklaces and earrings. In the electronic department, young apprentices gather and dissect either phones, radios or television sets on separate tables. Synchronized tunes from bands, guitars, drums and pianos from the music lab can be heard. The sweet aroma of cakes being baked for Valentine's day and meat being fried from the catering unit fill the air. A question and answers session goes on in the cosmetics/disinfectant/detergent section to round off the day's liquid soap production. Young ladies in the tailoring and textile department are already fairly adroit in pedaling the sewing machines, and some of their handiworks display perfectly on wooden hangers. A volunteering trainer in the shoe/bag making division supervises eager trainees as they cut, sew and gum cartons to create slip-ons and sandals. A computer class for the blind goes on in the computer lab, and each disabled trainee tries to perform functions from a keyboard while being guided by prompting sounds. Evidently, these myriad of activities foster hope and acceptance which ensure that people with disabilities are motivated to reach their full potential and live the life they want and deserve.
Sunny is blind and dropped out of primary school at a much younger age out of feeling of rejection and frustration. He benefits from some of the organization's rehabilitation services. Now, with a better sense of belonging and importance, he testifies that he is finally ready to resume from where he stopped.
While he waits for his turn at the sick bay, Oliver narrates his zeal to master shoe making skills to me. We discuss the economic gains of shoe making business, and he says he is not shy to ask questions anytime he needs clarification on certain techniques. He briefly recounts the accident that disfigured his hip and legs a while back in Lagos, the loss of both parents, and the reignited hope to succeed after it all.
Indeed, these people may be disabled but they are not handicapped.
A lunch of delicious jellof rice, cutting and eating of Valentine's cake wrap up the training day.
Bina Foundation for people with special needs hosts a volunteer  instructor. This is in her quest to further establish a more flexible learning culture that is especially proactive and supportive for people with cognitive disabilities such as Autism, Down Syndrome/attention deficit/hyperactivity disorder, etc, by providing a friendly environment for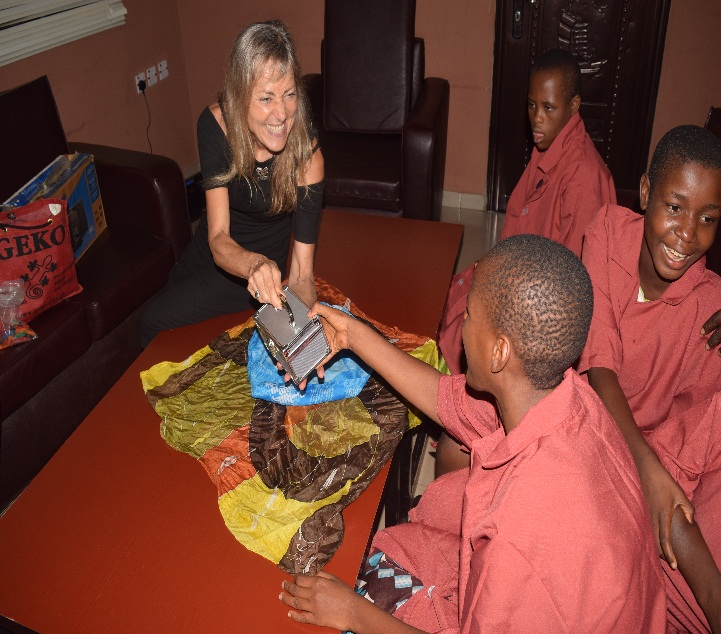 customized education and social activities.
For about an hour of her session, Mrs Bernadette Wakolbinger-Pienz holds her students' attentions. They are all seated and observe, amidst giggles, as she displays colourful metal pegs and five-small-red sacks labelled from number one to five on the table before them in readiness for a demonstrative and participatory counting lesson, followed by practice of what proves to be self regulation skills such as mimes and a bit of puppetry. Obviously, from their awestruck faces and gaping mouths, the class is nothing they have experienced before, and in sustained eagerness, they follow Mrs Wakolbinger-Pienz's lead. They take turns trying to clip the right number of pegs to tally with each labelled sack. Mrs Wakolbinger-Pienz patiently guides them to mime in sync with the background music from her portable radio and entertains them to a story of Sandra, Peter and Linda borrowing toy characters from her silver "surprise box" of various interesting objects.
Mrs Bernadette also trained some Bina Foundation staff to take over from her.
Considering its immediate impact, the organization seeks to maintain this avenue to not just provide basic education for people with mental disabilities, but also to foster compassion, hope, understanding and love, and ultimately, change the general stereotype about them and the resultant stigma.